Worship is now Live Streaming from the Carmel Sanctuary! Carmel Pres You Tube Channel: https://www.youtube.com/channel/UC2KnjuJryWjVkrJIjIDvsRw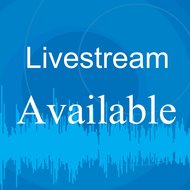 Thanks to groundwork provided by our Technology Task Force, Carmel now has the ability to Live Stream—to broadcast live video and audio of the sanctuary over the internet.  Session appointed a task force last Spring to explore Carmel's possibilities to place live worship over the internet.  The Commitment of the Session was to ensure the safety as well as the ability of all Carmel members and friends to experience live worship in the sanctuary.
After the start of Zoom and Facebook Live worship Session agreed that the Novel Coronavirus Covid-19 that caused the pandemic would be with us for a prolonged period.  Even after the projected vaccine inoculation of our communities and membership would be accomplished, it was thought some members—those more vulnerable to the health threat, homebound members, as well as members who live at a distance—would benefit from live worship from the sanctuary even while unable to attend in person.
Session approved Illuminated Integration as the team to design and install our new live streaming setup in the Sanctuary.  Having successfully provided live streaming to several area churches and with the promise that their final design of the technological systems would be "user-friendly" and not a complicated sound and video board with thousands of dials and meters to adjust, they were selected.  However, due to the pandemic, everyone wanted them to do their live streaming.  Fortunately, Carmel got on their calendar in time to begin our live streaming with the New Year!
With two worship services now completed with live streaming, we are working out the "kinks" and learning how to adjust cameras, microphones and various other technological challenges.  Basically, the simplicity of having everything needed to live stream a worship experience on one page of an iPad is more challenging than it sounds.  Nevertheless, our Worship Tech Team is up to the challenge and are quick learners and we have discovered our soloists, liturgists, preachers and others have great patience and appreciation for the new possibilities.
Session will meet the first Sunday in February to evaluate how the live streaming is proceeding and test the waters to see whether Live-in-Person-Worship is a healthy move for Carmel. Session is aware that even with live-in-person-worship open to all, not all will feel comfortable being in a "crowd" even though good social-distancing, masks, hand-washing measures will be in place.  However, a good group of folks will wish to attend, following the guidelines of Carmel's Re-opening Task Force.
What you can do now!
Please await the date that Live-in-Person-Worship is approved by Session.  Instructions will be given then on how to "register" online or by phoning the Church Office for particular Sundays.  The Re-Opening Task Force's guidelines will need to be followed.  A limited number of individuals or same-home families will be able to enter.  Our limitation is 48 designated areas/seats in the sanctuary: hence, the signup reservation registration.
The Live Streaming Worship will continue to be available for all who may not wish to attend in-person. This will continue on YouTube on our channel: "Carmel Presbyterian Church Glenside." Access will continue for those who attend by Listening-in-on-the-Phone on Zoom at our regular location.
Following the Live Streaming, Coffee Hour Fellowship will continue on Zoom for greater connectedness within our church family.
Volunteers are invited to learn how to "live stream" and who wish to arrive early on designated Sundays to "run" the iPad with the sound and video coverage. Contact the Church Office for more information
Thank you for your patience as we have worked to make a smooth transition from Sanctuary Worship to Zoom to Live Streaming and back to Sanctuary Worship with Live Streaming!!!