It is in giving that we receive – St. Francis of Assisi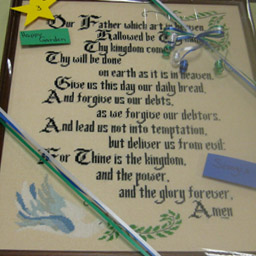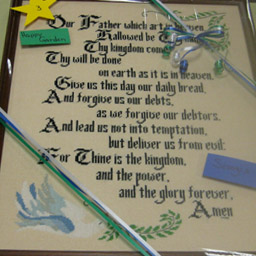 The Board of Deacons is comprised of a diverse group of men and women ordained to directly serve those in need.  Our goal is to inform the congregation about ways in which we can be compassionate and provide care for the needy.
To accomplish these goals, we host a food cupboard which is delivered to local food banks (Interfaith Food Cupboard, Mattie N. Dixon Food Cupboard), provide transportation to church events, provide casework within our congregation, are responsible for the College Fund, maintain a Prayer Community, keep in touch with members of the congregation through notes and cards, provide as needed hot meals through Meals in a Moment, and support local organizations through our Care and Share program (see more information below).
The Deacons mission giving for 2014 exceeded $35,000.  Quarterly mission disbursements benefited the following local and international charities: Aid for Friends, ALS Association, Bethanna, Broad Street Ministries, Chester Eastside Ministries, Cradle of Hope, CROP Walk, Depaul House, Face to Face (Camp St. Vincents), Interfaith Food Cupboard, John Gloucester House After School Program, Kirkwood Camp, Norristown Hospitality Center, One House At A Time, PC(USA) missionaries (Baker, Northern Ireland; Escobar, Mexico/US border; Wheeler, Honduras), Presbytery of Philadelphia, Presbyterian Disaster Relief, Presby's Inspired Life (low income housing), Teen Haven (Water Street Ministries), and The Village.
Further, the Deacons supported one member's ongoing commitment to CHE/Nicaragua, a young adult congregant's continued summer mission work in the Dominican Republic, and the Refuge summer mission trip to Broad Street Ministries.
Representatives from the groups we support speak to our congregation during Minute for Mission presentations which provide insight and a personal connection about their work.
Our Care and Share program offers the congregation a unique opportunity to support several organizations through ongoing collections.  Currently, we are focusing on Impact Thrift Stores, The Village, and Norristown Ministries Hospitality Center.  Please click here for a printable version of the acceptable and needed items
Deacon's Deeds
The Deacons' Food Cupboard benefits those in need. Your donations of canned goods and non-perishable foods are sent locally. Please be sure to check food expiration dates. Donations are accepted in the church lobby.
"Care and Share" closet accepts gently used clothing and household items for local mission giving. Some of our recipients include Cradle of Hope, Broad Street Ministry and Presbyterian Children's Village. Visit the donation boxes, located in the coat room, to see which organizations are benefiting from your donation.