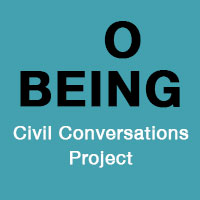 Join Pastor Ashley as she moderates and hosts this national movement from NPR's Krista Tippet, the Civil Conversations Project. Through conversation, we can create the realities that we want to inhabit, using the following grounding virtues:
• Adventurous Civility • Hospitality • Generous Listening • Patience • Humility • Words that Matter
We'll gather for meals , potluck styles, because good conversation happens around the table. Mark your calendars for the following dates at 6 PM: January 10th, February 7th, March 6th, April 3rd, May 8th, and June 5th. People of all backgrounds, ideologies, and persuasions are encouraged to take part in these discussions. In conversation, we deepen relationships, sharing the most meaningful parts of our lives in humble generosity.